Billie Mae Richards
The Voice of Rudolph The Red-Nosed Reindeer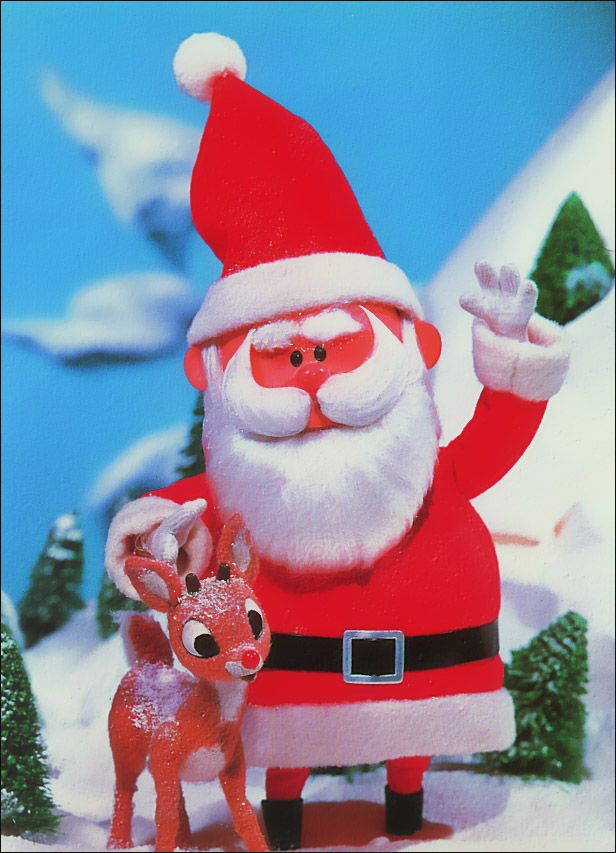 As published in Filmfax # 105, January 2005
by William M. Schaefer
In December of 2004, a CBS television staple will be celebrating its new status as one of the rare non-sporting events to be shown for four successive decades or more on network television. It is not the Miss America Pageant or the Oscars, two of the few others with the same distinction. It is not "The Wizard Of Oz," which went to cable five years ago, nor the Grammy Awards, which has not been televised for as long. It debuted when The Flintstones was in its fourth season in prime-time, and has endured into The Simpsons' fifteenth. It has been on VHS for eleven years and on DVD for five, and yet it still makes the Top 15 in the weekly Nielson ratings for most of its annual broadcasts (in 2003 it came in at 13th for week of December 4, with 13.7 million American viewers). It was made in a form of animation that was almost radically new when it premiered, but which has passed into the highly specialized now. It appeals to persons of wide diversity, from those who view it as a lesson on prejudice to those who simply have a prejudice for Burl Ives. It's forty years old, but millions see it for the first time every year. It's a misfit, but it's cute.
It's Rudolph The Red-Nosed Reindeer, and it still shines.
Among the many talents who created this long-legged annual, from guiding lights Arthur Rankin and Jules Bass, to seasoned screenwriter Romeo Muller and overlooked director Larry Roemer, sits a cast of remarkably capable vocal veterans whose performances have, like the title character, gone down in history. Even those who are not familiar with the multi-faceted career of a man name Paul Soles can recognize the wistful voice of the dental devotee Hermey, and even those who have not been privileged to hear Janis Orenstein (Clarice) sing on stage know "There's Always Tomorrow." But for many people, the biggest surprise comes with Rudolph himself, whose creator, as Billy Richards, has been playing similar roles in a career of several decades, but who, as Billie Mae Richards, elicits the most curiosity from fans. In a medium where it surprises no one to learn that Rocky the squirrel is really a girl (June Foray), people are amazed to learn that the most famous reindeer of all has a doe behind the glow. Could it be that some of you are not acquainted with the story of this versatile veteran? Pull up an ice block and lend an ear.
Billie Mae Richards began preparing for an entertainment career from the very outset of her life in 1921, making her first appearances on hometown Toronto, Ontario stages within a few years of learning how to walk. "I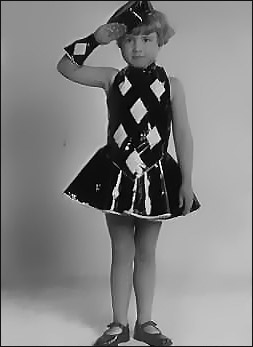 took dancing lessons from the time I was two," she remembers. "I took singing lessons, acting, etc. My sister played the organ, and my father acted as our agent. I was Toronto's version of Shirley Temple, and I played in almost all of the theaters here at the time. Singing and dancing, little skits with morals in them, strawberry socials, and later, monologues. Family-friendly entertainment. It was a part of my upbringing. I did as I was told and I enjoyed it."
In addition to singing and dancing, Billie played accordion and piano, talents that put her in demand at a time when unique stage personalities were at their most popular. Billie's father—a silverware salesman who served as Billie's makeup-artist and costume designer as well as her manager—arranged a multitude of bookings for her, and she was rarely without work. Her most significant role of this period was a stint with "The Dumbells," a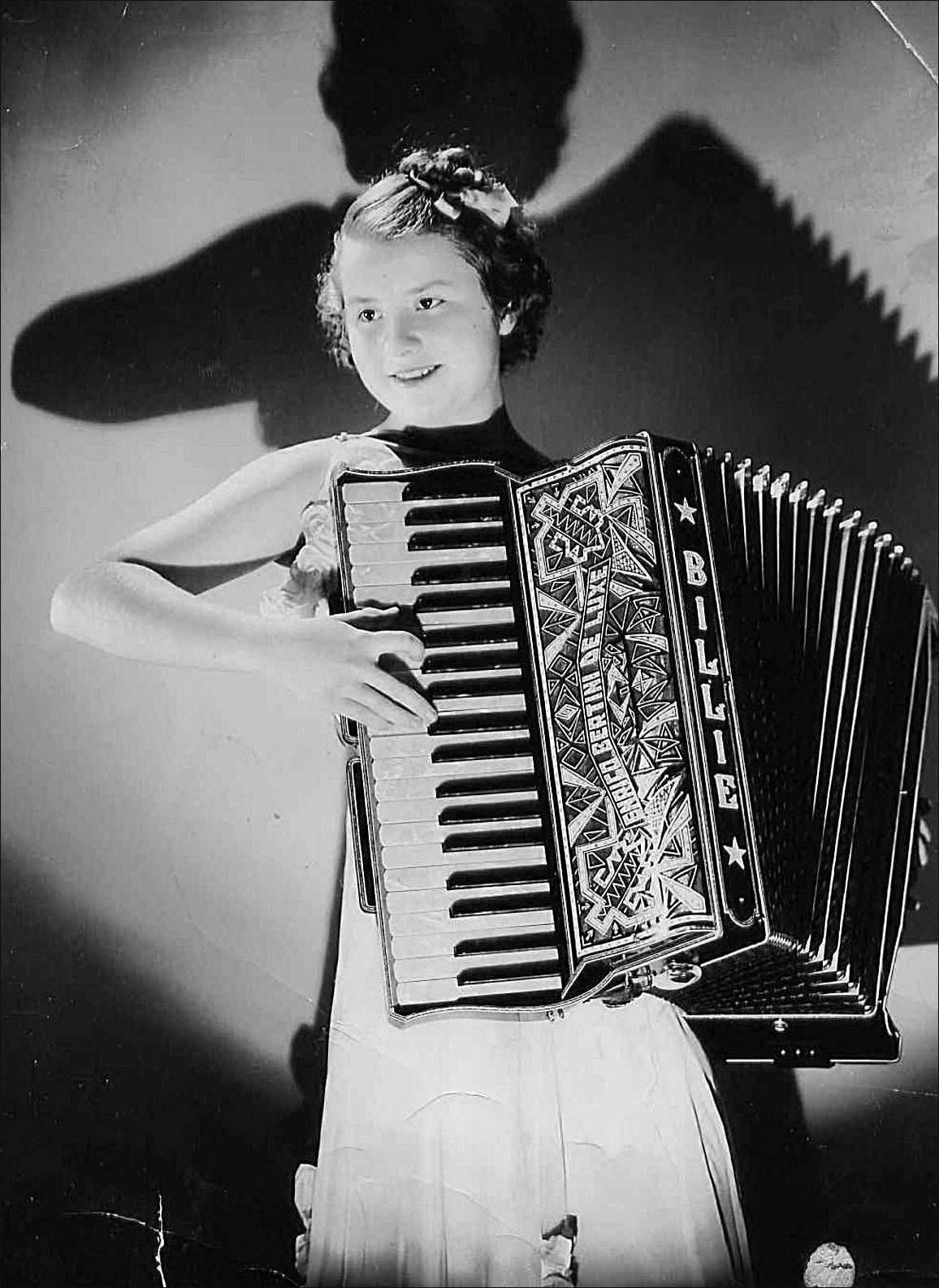 famous WWI veteran show with an emphasis on broad military comedy. "I began working with them in the summer of 1926, in an open-air theatre called 'The Merry Makers' on the shore of Lake Ontario. The man who played the piano booked the show into the Grand Opera in Toronto; the manager gave it just one performance, but so many people came that it played for months and months." Her involvement with the troop, along with her popularity as a solo performer, led to variety acts on radio, performances in veterans' hospitals, and myriad dancing acts (e.g. "Dorothy Fielding And The Debs") that lasted through the thirties and into her young adulthood. "I never made a conscious decision to make a career out of (performing)," she notes. "It's just that I was never away from it."